Improvements to team building process
in progress
Make it easier to see who is in/out.
Filtering out the players not playing.
See your whole lineup in 1 screen.
@ILoveLamp gave the attached as "inspiration"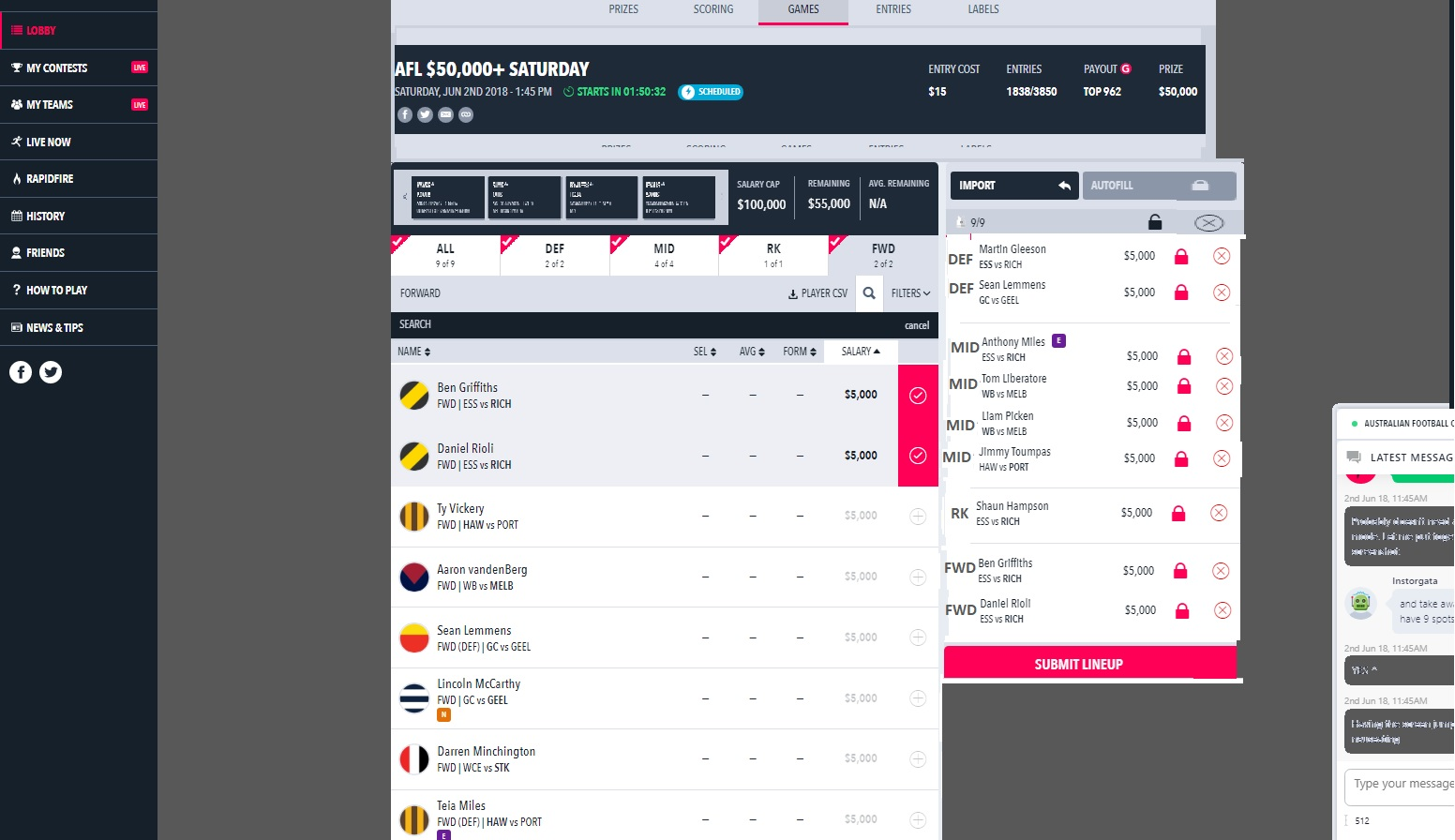 Merged in a post:
Hop to position and price after removing a player
When removing a player from your line up, the software should automatically jump to his position and his price point in that position
marked this post as
in progress
Merged in a post:
Crucial lineup entering changes
- If typing a player's name and entering them, remove the typing after hitting enter
- If removing a player from a lineup, make it hop to that position and price that he was in
- If you have $7000 remaining, make it hop to the players that are 7k and below automatically after entering the previous player
- Change the lineup box to show all empty positions individually like the old system. I.e. show 2 empty def positions, 4 empty mids... and so on. Rather than 1 empty midfield position, even when there are 4 left.
- If you fill in your last forward, it should automatically hop to only midfielders that are shown. Same thing for if you just filled your last midfielder > hop to defenders you can afford. It should work top to bottom like the old system: fwds > mids > backs > rucks
Basically just fully mimic the previous system inside out